The grief for your the child you so desired is endless. Many of your family plans and future dreams have suddenly changed as a result of this. You are looking for how you can deal with loss, reshape the future, and how you can weave your lost child into your life.
Loss is an app that strengthens yourself and others after the loss of a baby due to miscarriage, during pregnancy, termination of pregnancy, around birth or shortly afterwards. It offers insight, information and support during these difficult times.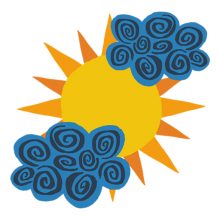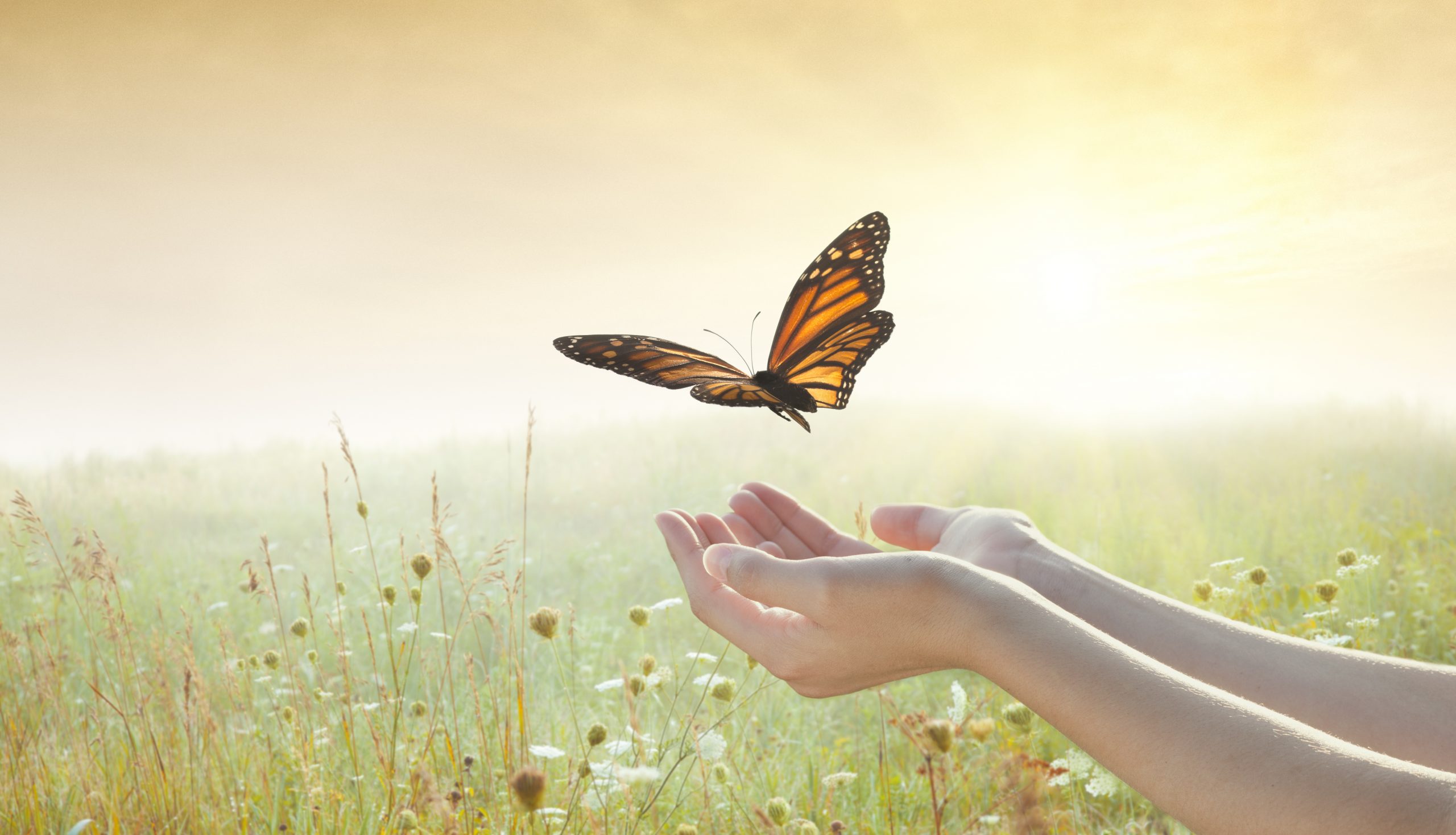 Strengthen yourself
Loss helps you with lots of information and tips, offers various exercises, and provides insight into how you are doing. All in all, this is a great source of knowledge, insight, support and inspiration.
Information and tips
In the app you will find a lot of information in the form of articles and videos, as well as poems, clippings and links to interesting websites. All in all, this is a great source of knowledge and inspiration. The medical content was created by health care professionals of the Obstetric Collaborative Rotterdam-Zuid. All other information has been carefully compiled and is managed by Steunpunt Nova.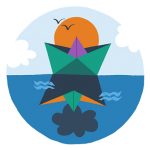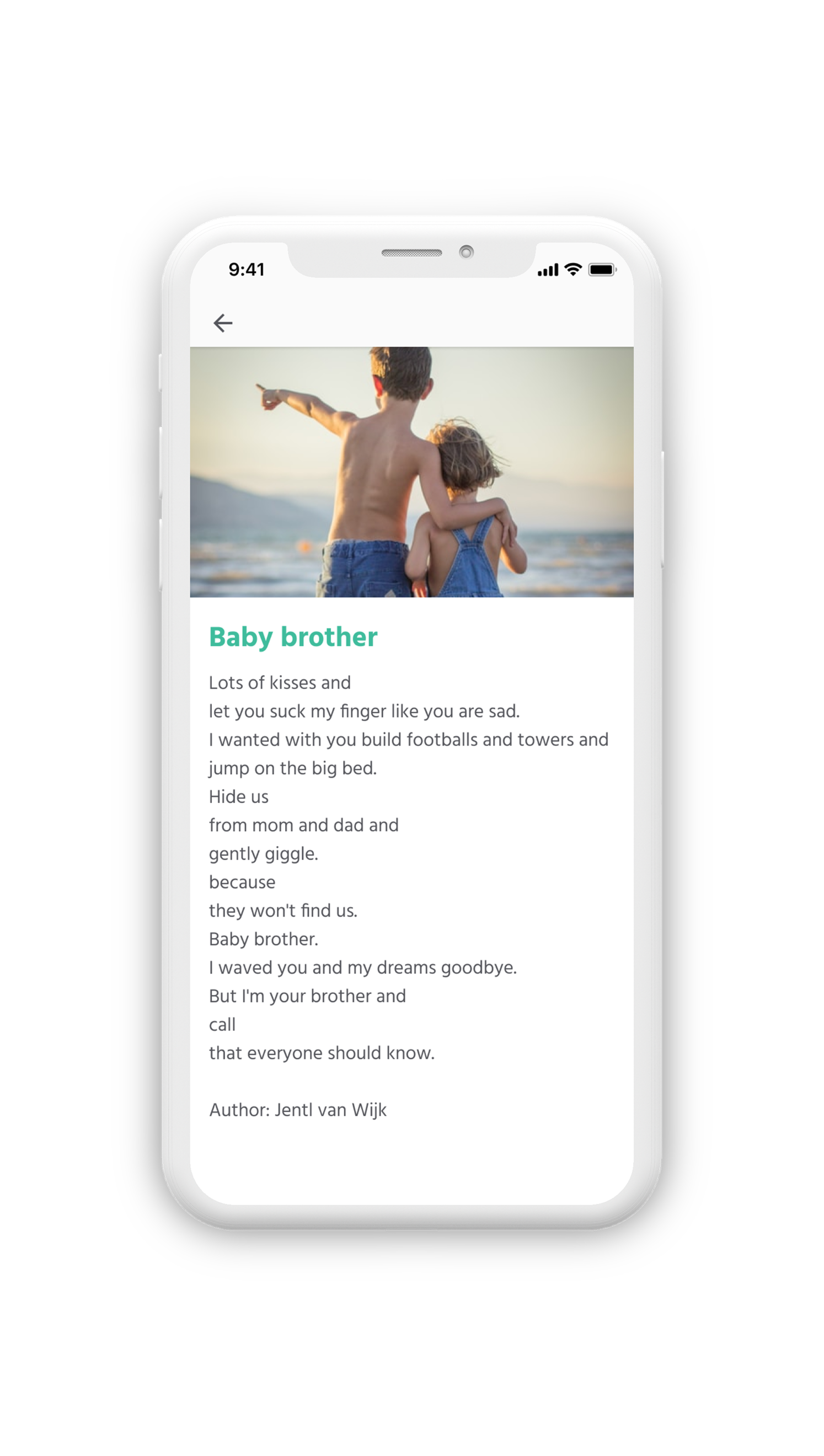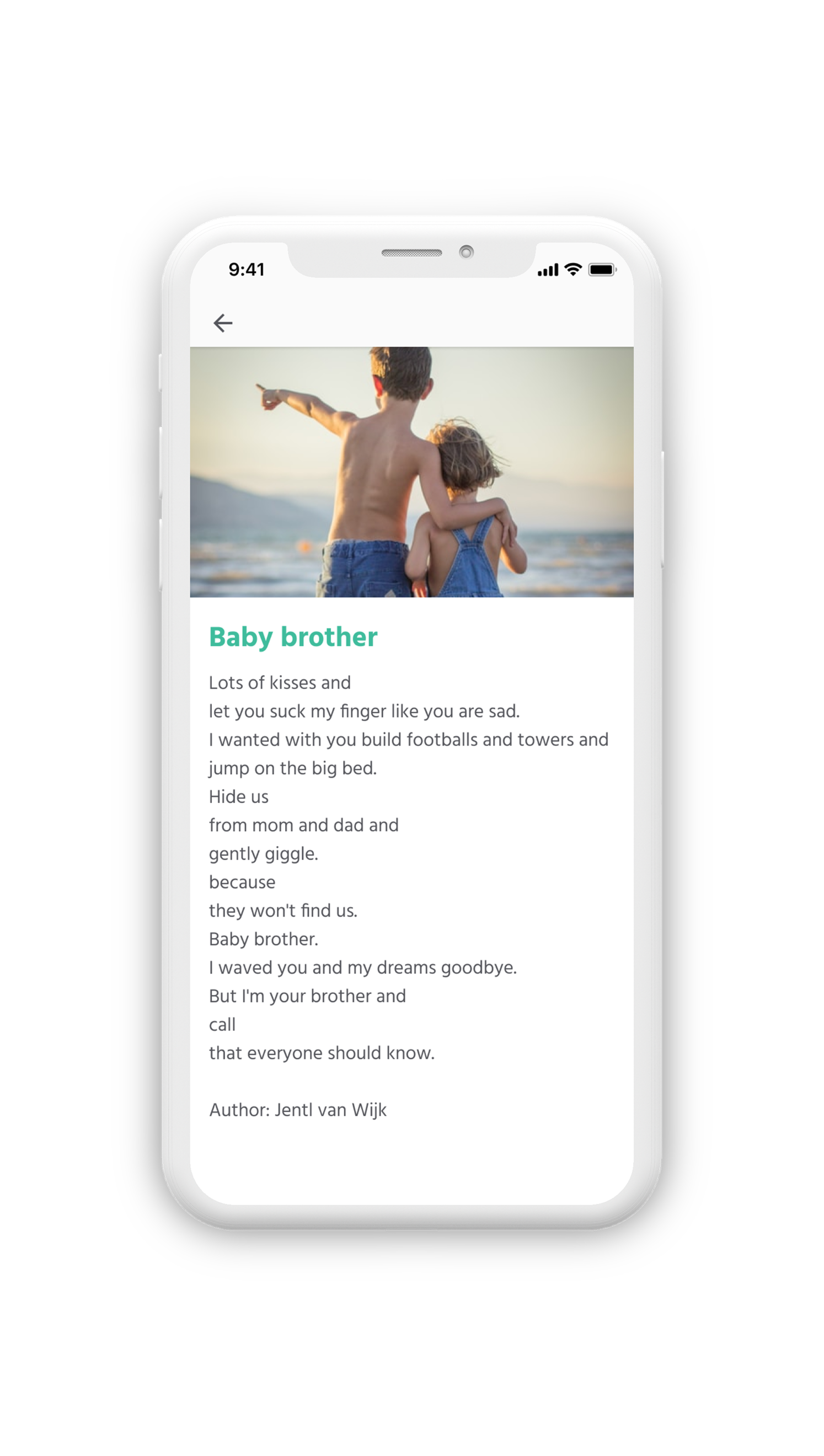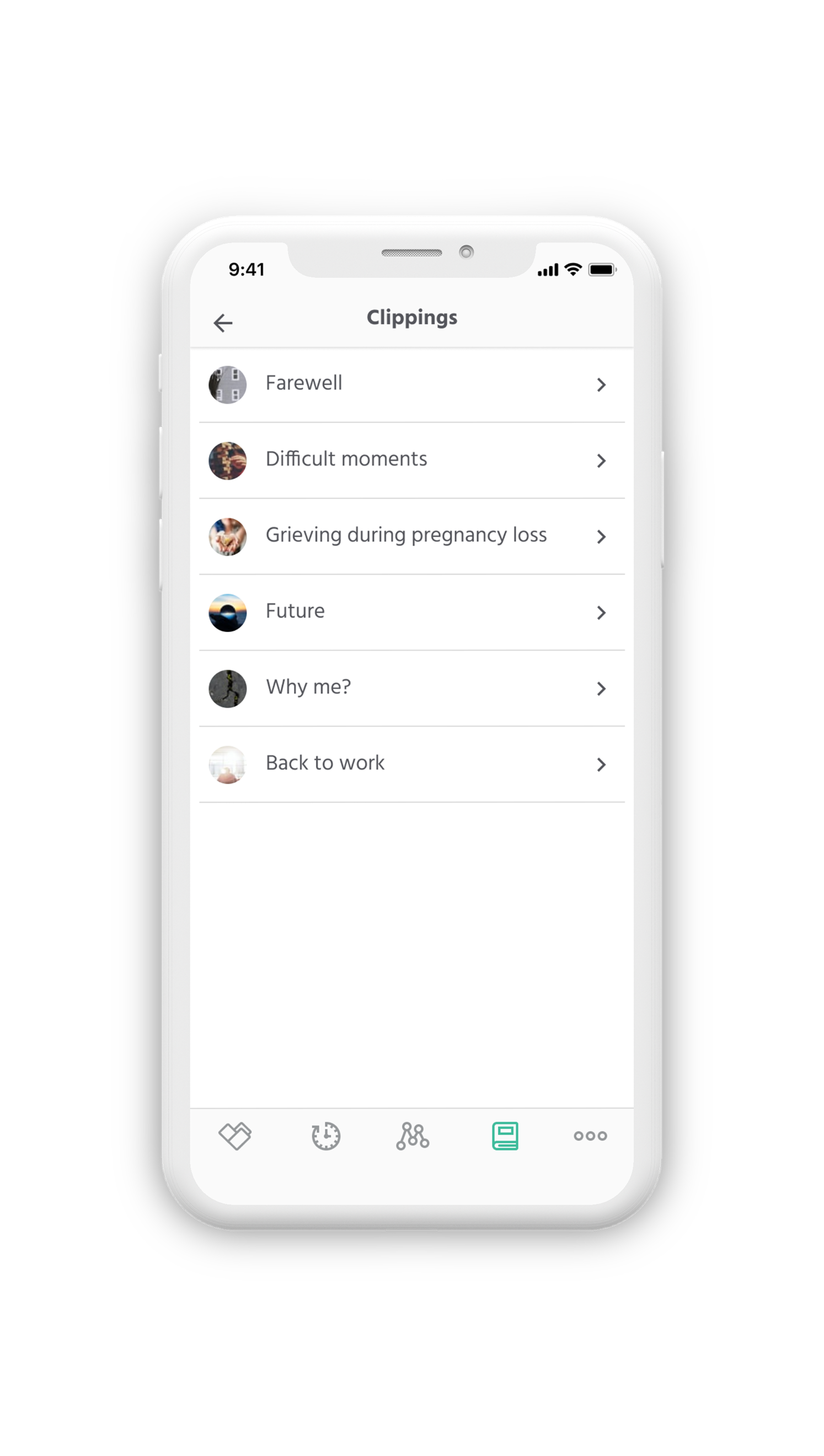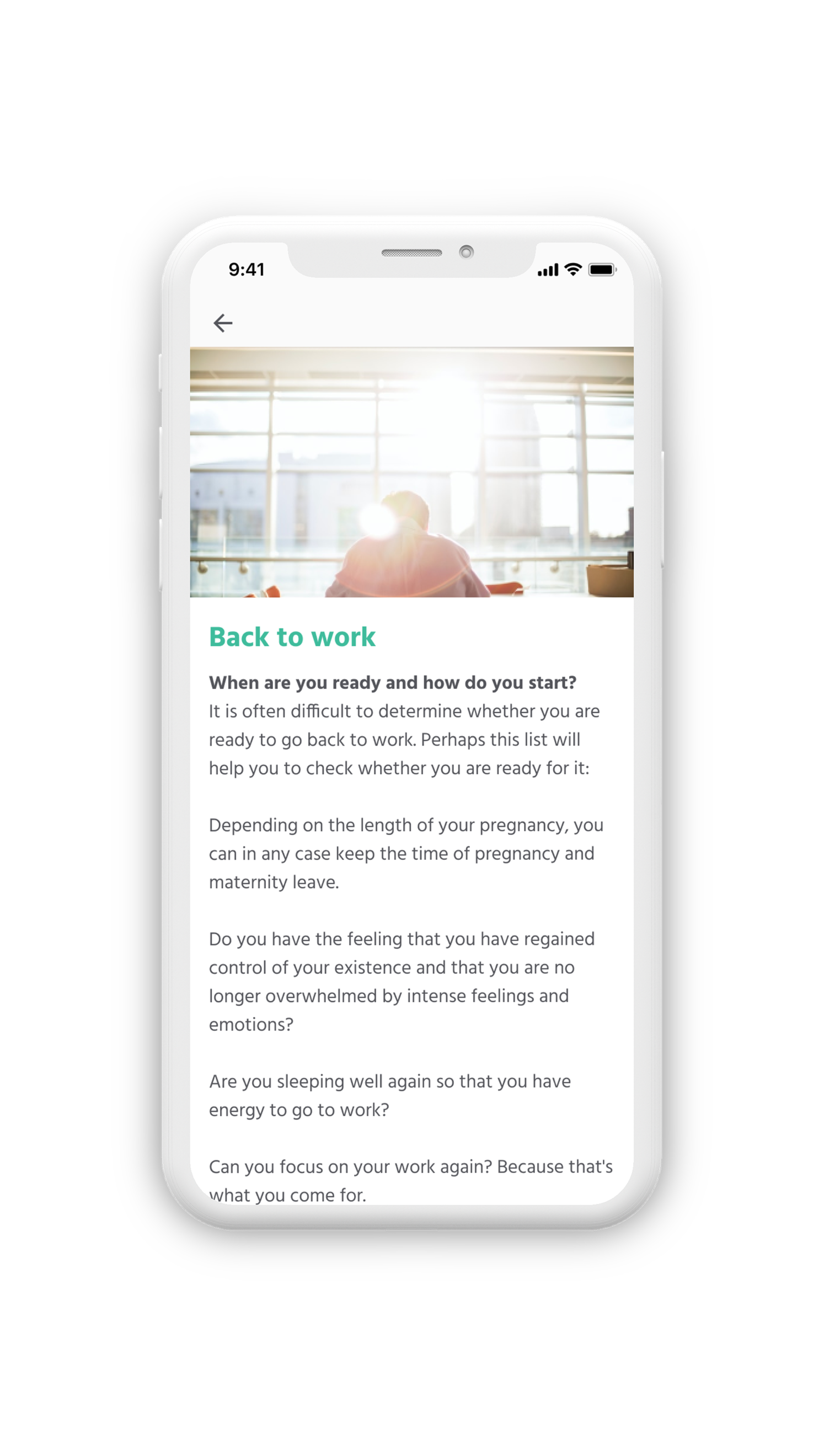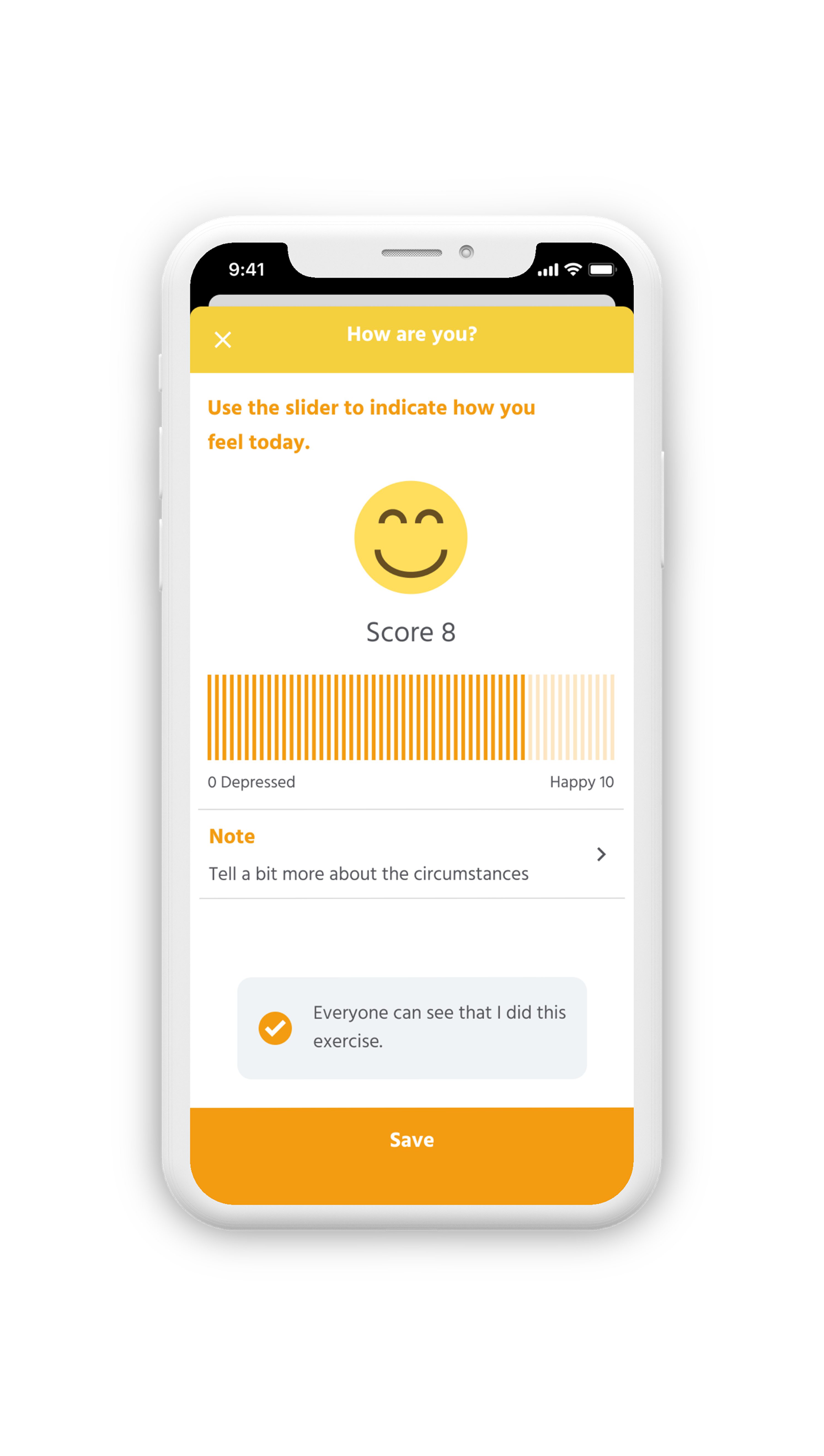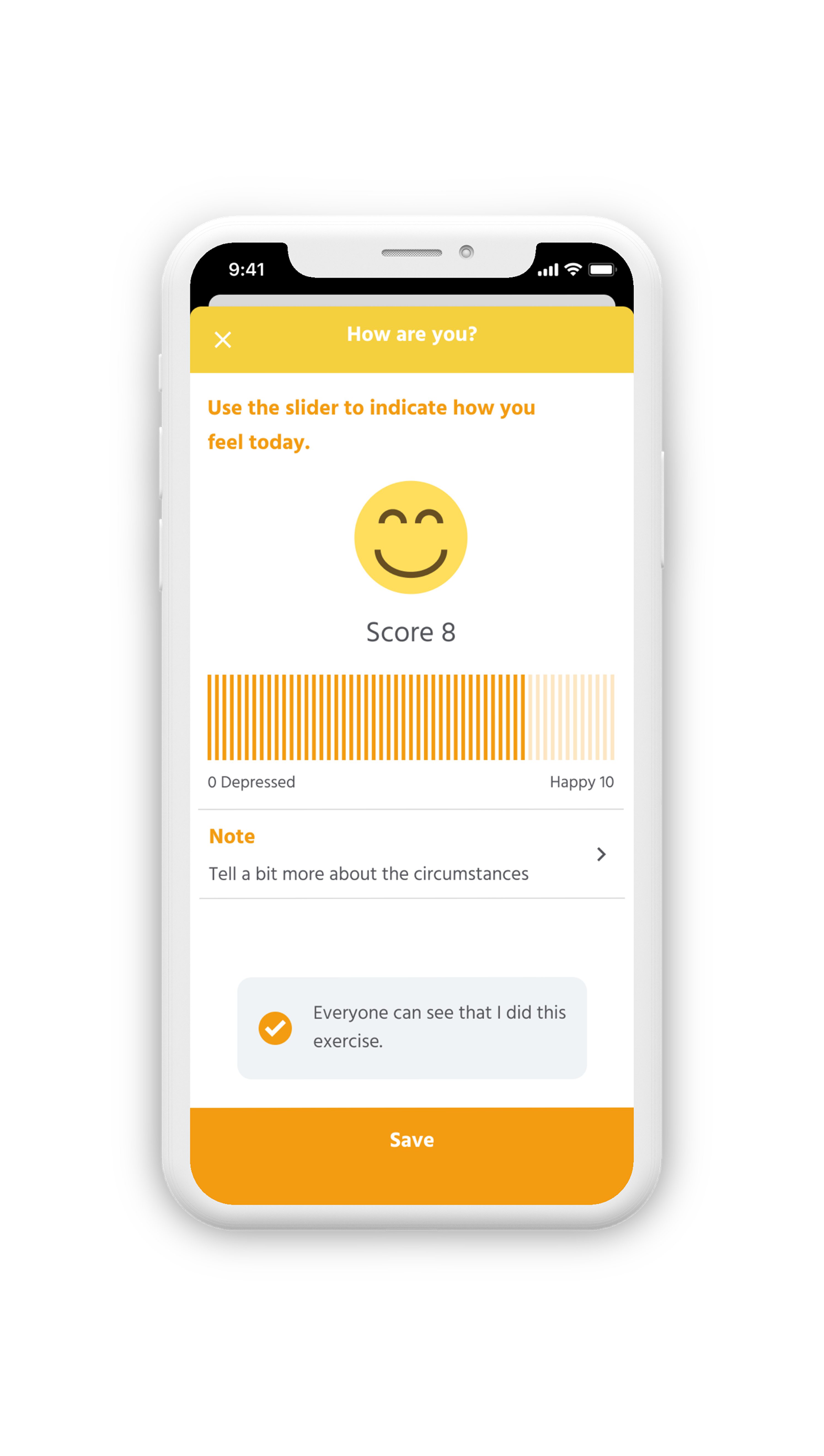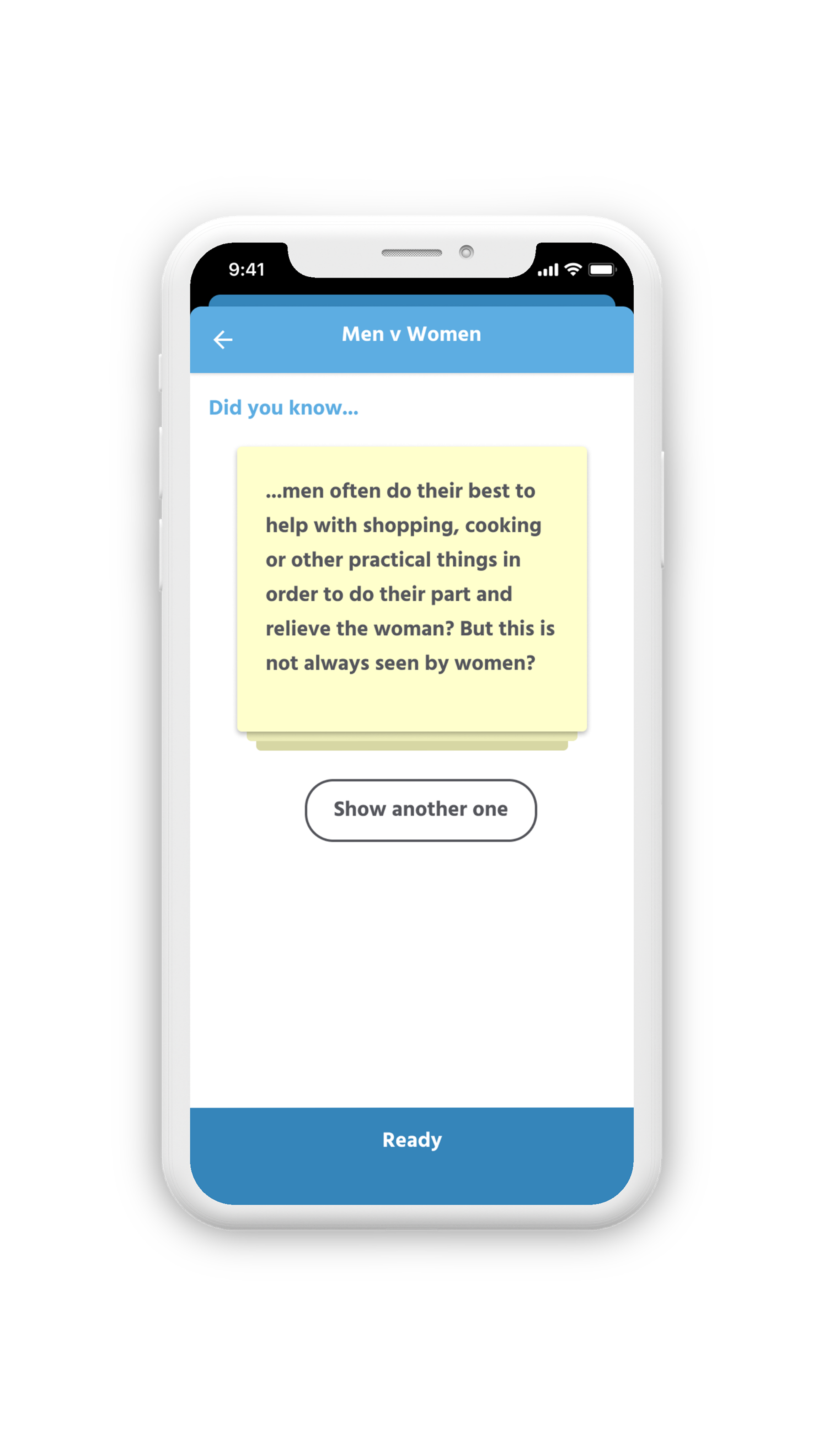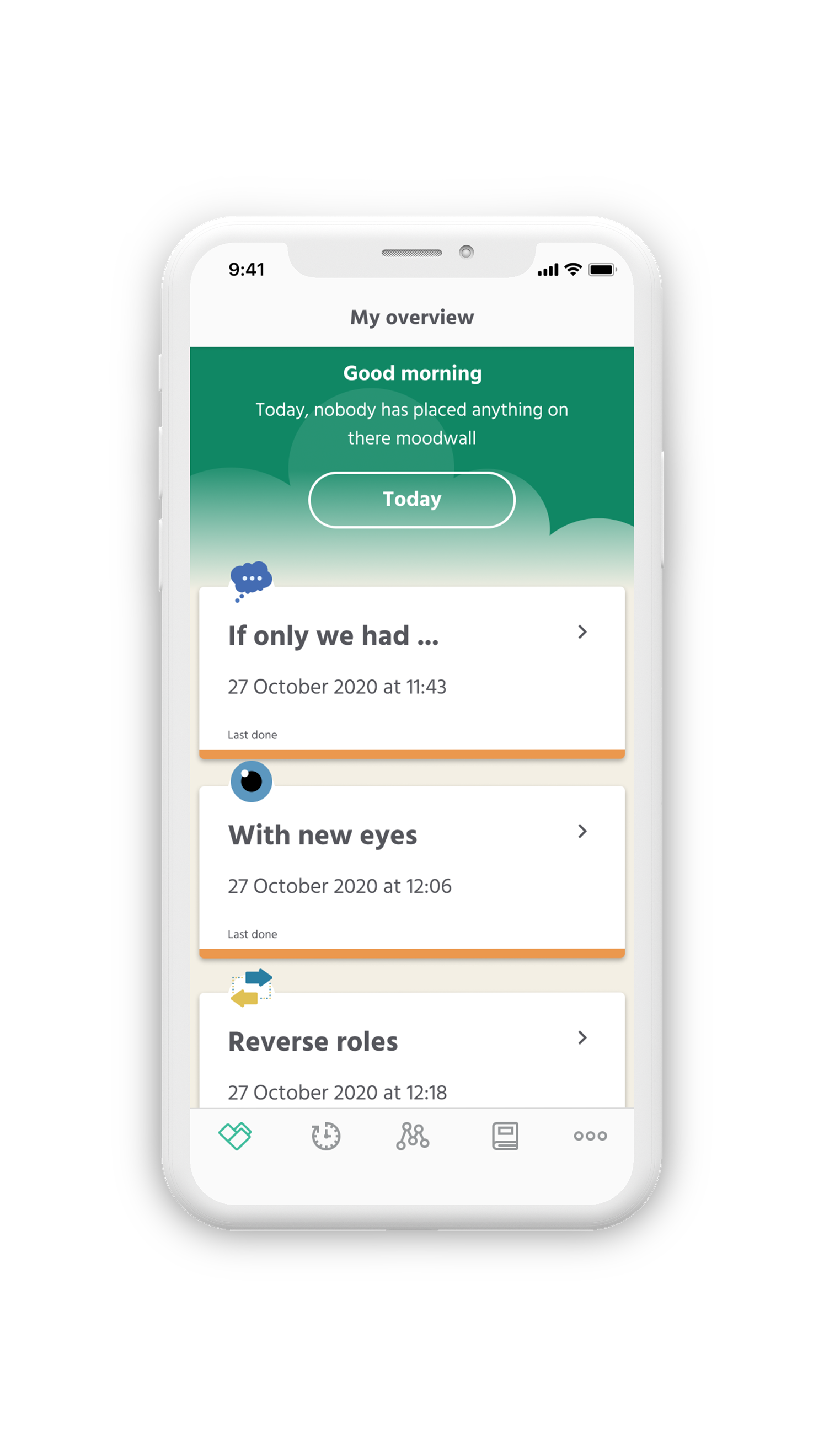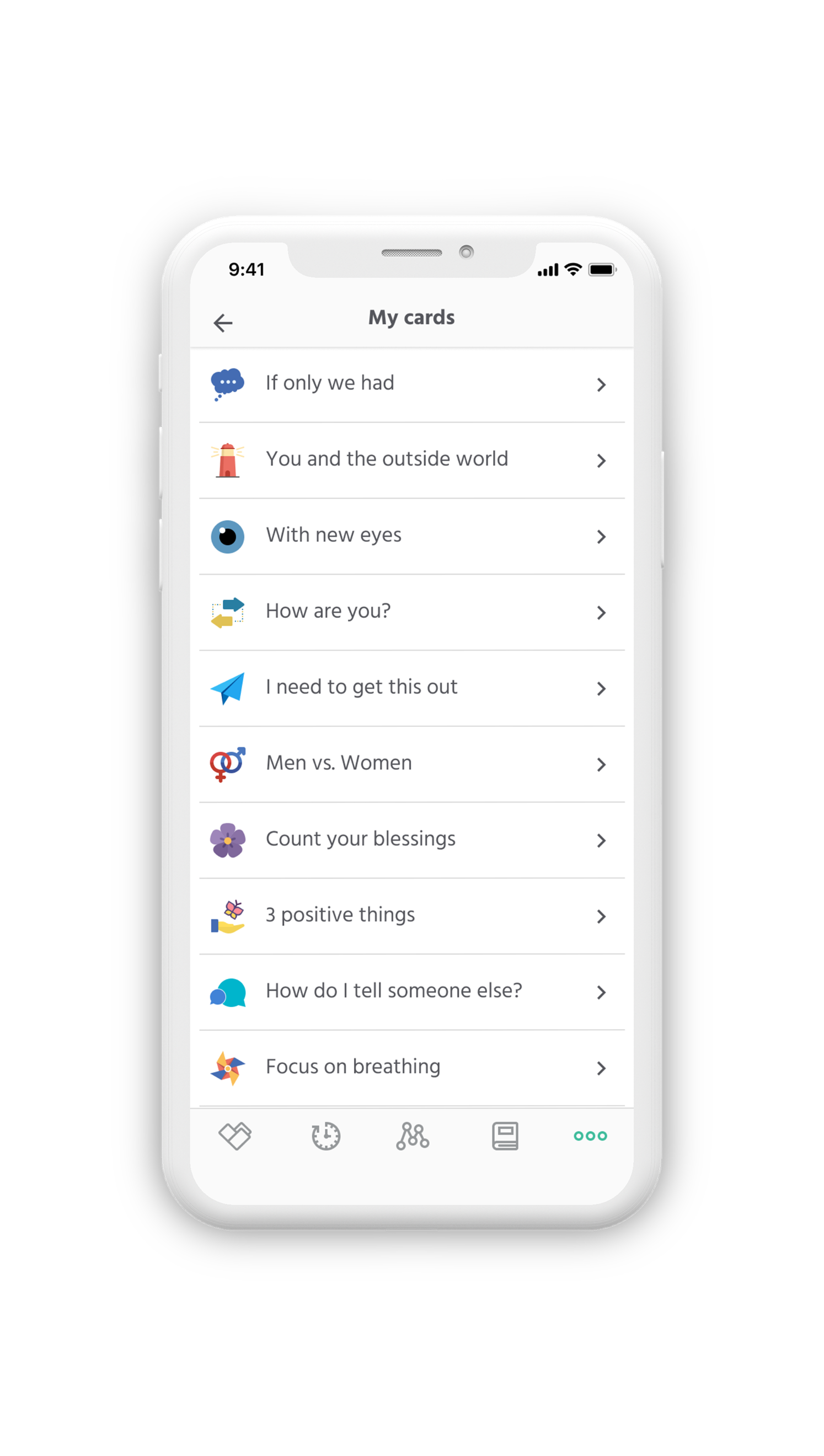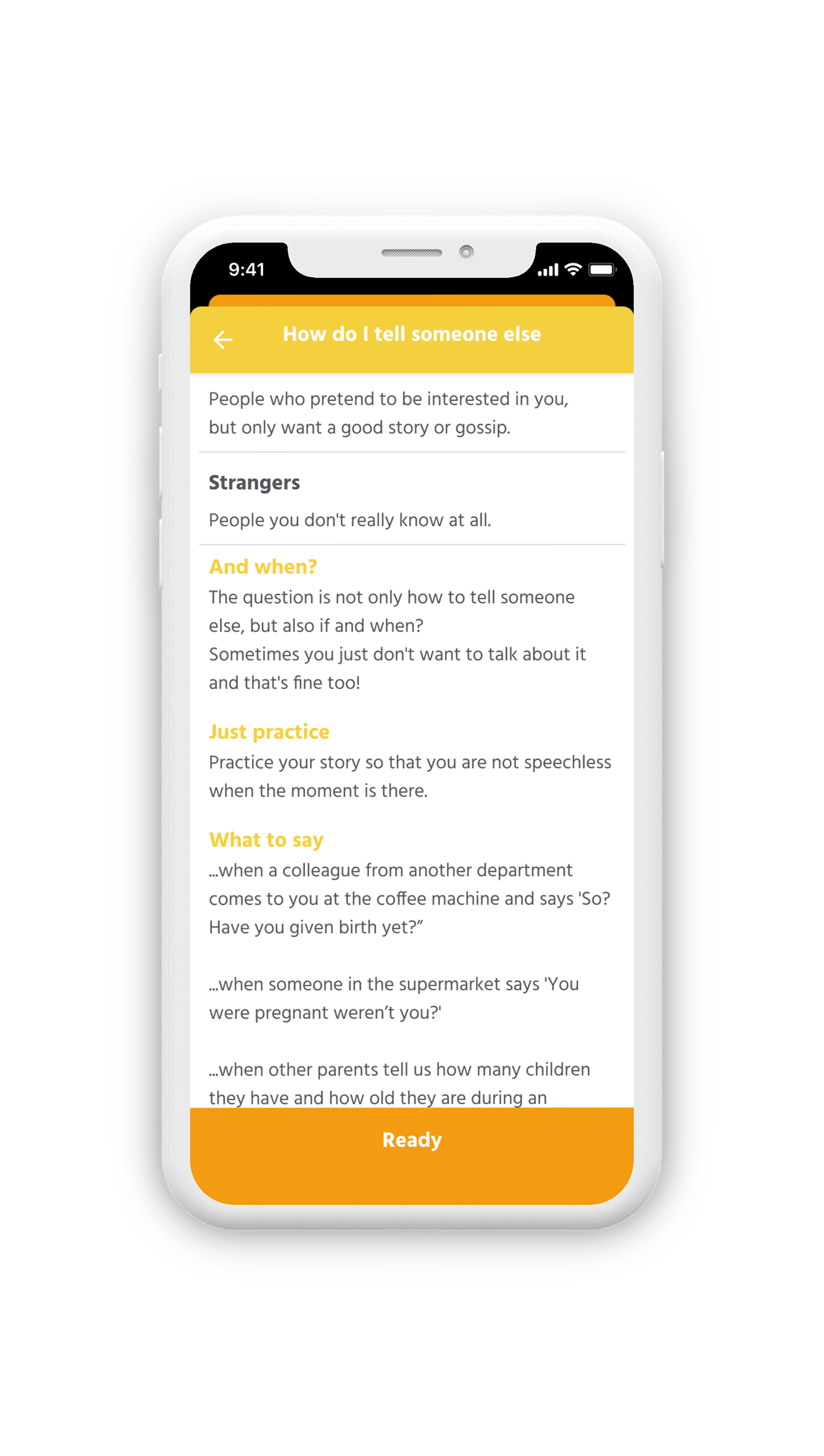 Exercises
In Loss-app you will find exercises that help you to give your negative feelings and thoughts a place and turn them around over and over again. The 11 different exercises in the app are simple and approachable and range from "How do I tell someone else", "Focus on breathing", "Report 3 positive" things", "Role reversal" "If only we had" , to "Men v Women". You can decide which exercises you do, at what time and whether you want to share the results with parents that have similar experiences on the moodwall.
All of the exercises and insights in Loss-app are drawn from positive psychology, cognitive behavioral therapy, mindfulness, loss processing, and they were created with care professionals.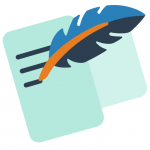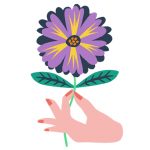 When your chatting with people and you're not sure if they know that you lost a baby.
Insights and timeline
On your personal timeline and in graphs you can see and keep track of what you have entered yourself. This shows how far you have come so far.
You will also find your posts on the mood wall and comments to these posts will appear on the timeline.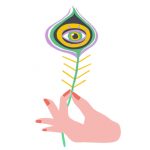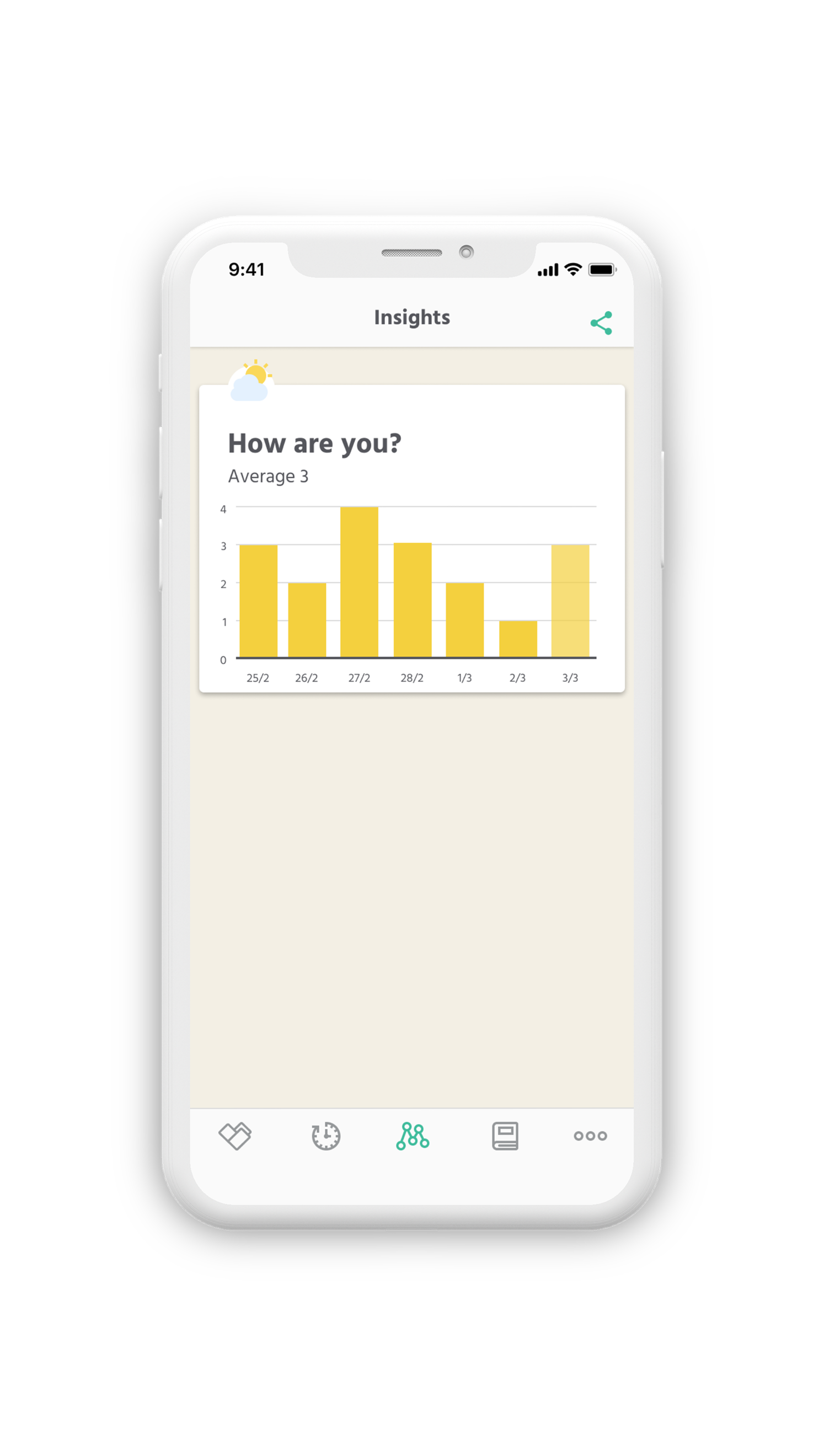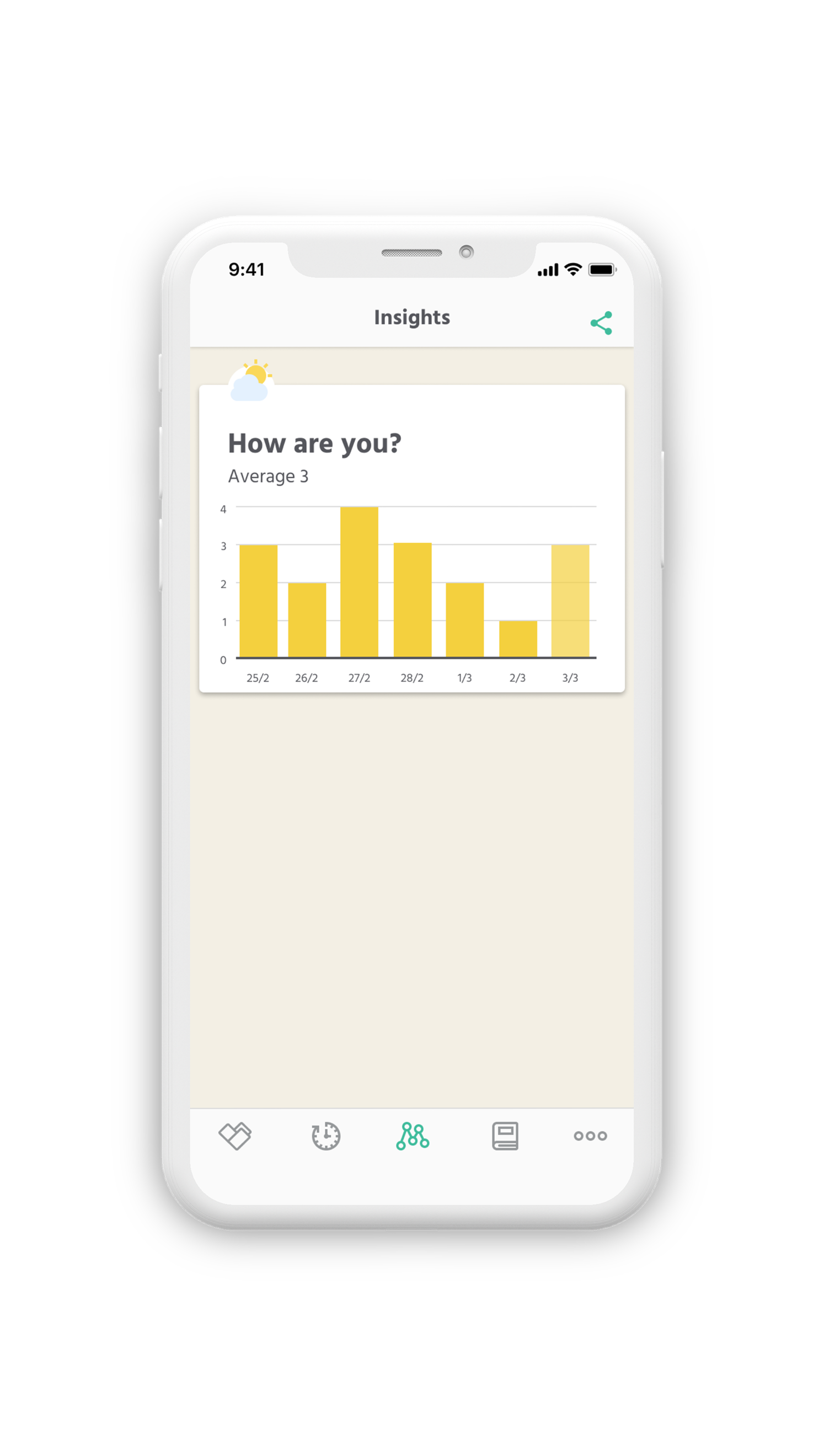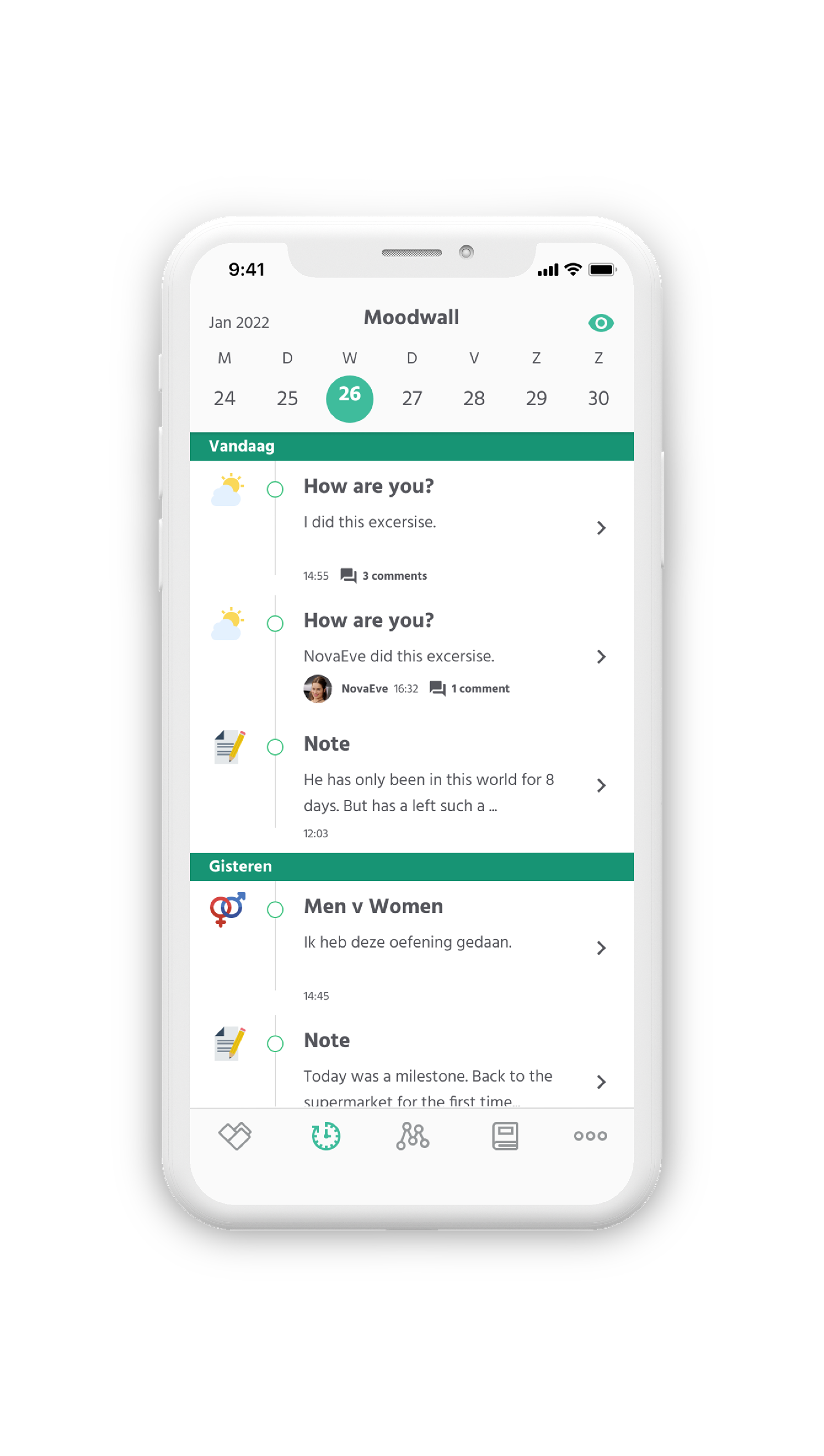 Strengthen each other
It can be nice to get in touch with people who have a similar experience with baby loss, to share experiences and knowledge, but certainly to support and help each other.
Seeking peers
Loss-app helps you find like-minded people in the Loss community. In the Loss App, you can search for other people with a similar experience, and be matched, based on different criteria. For example, by the county you live in, partner, language, gestational age, religion, cause of loss, or number of children lost. You are matched, based on what you enter on your profile. What you don't fill out won't be included in the matching. So you have got the controls in your own hands.
There is a clear overview of "Friends" you are matched with, and who can see and respond to messages from you.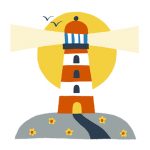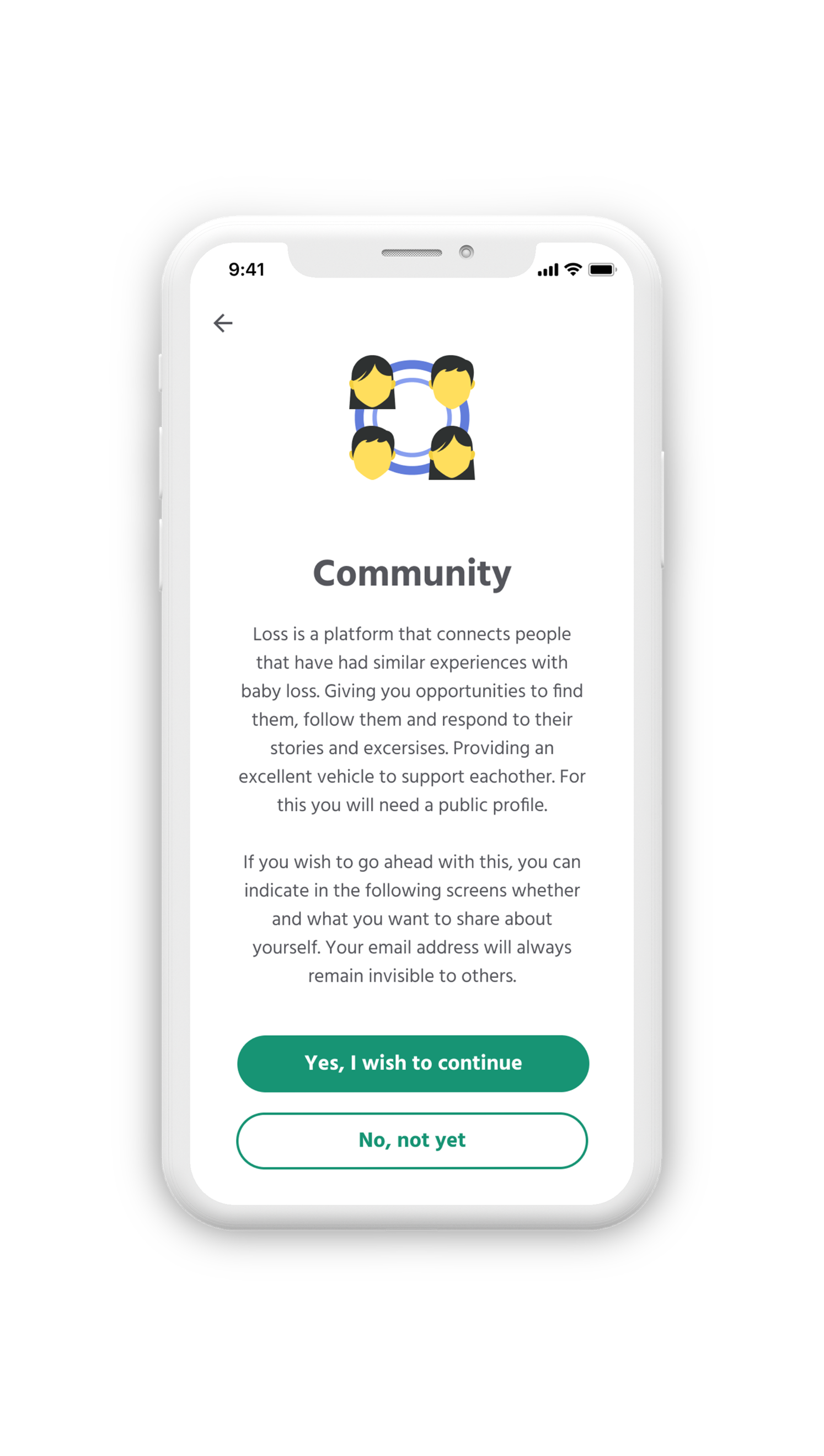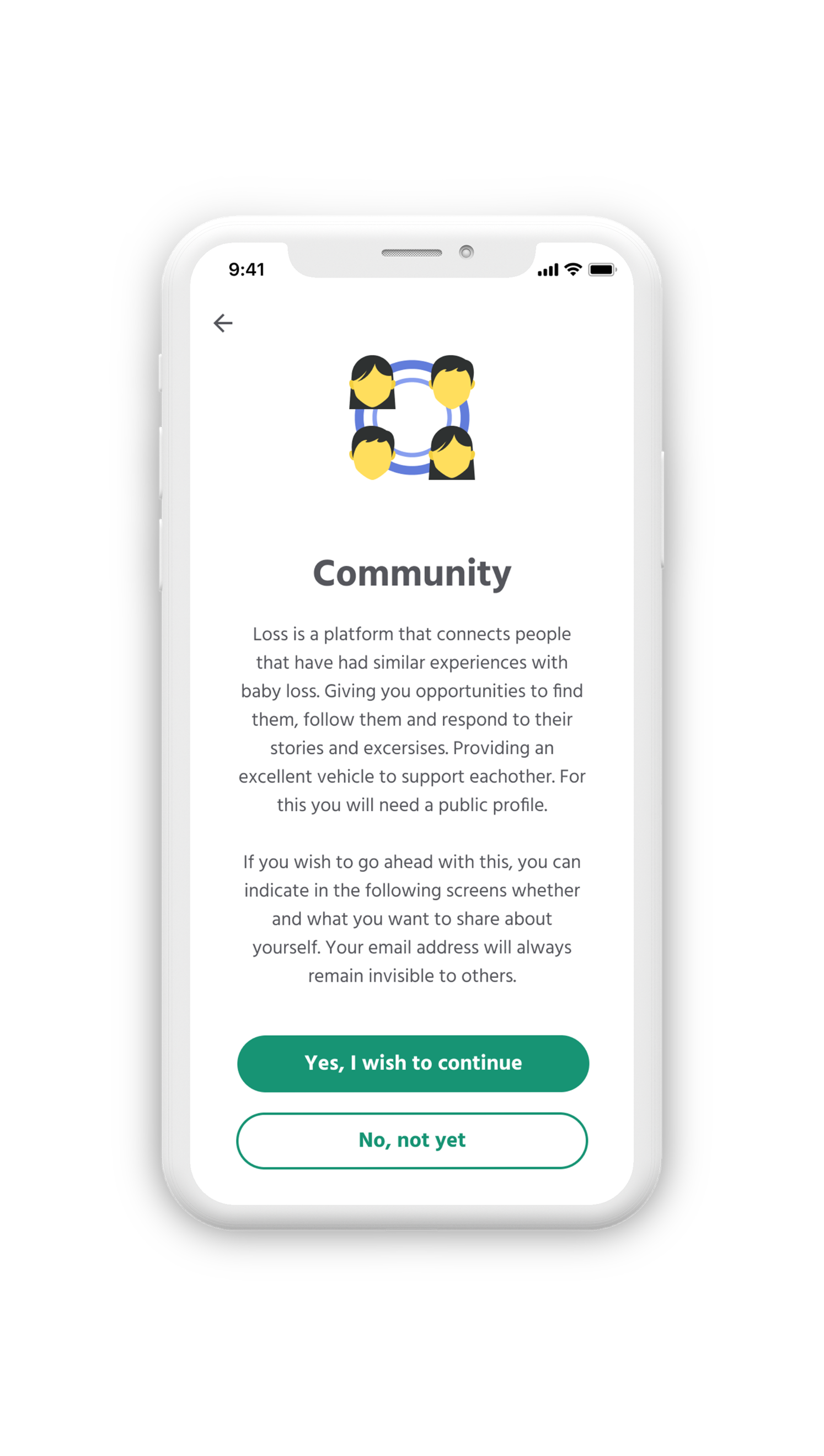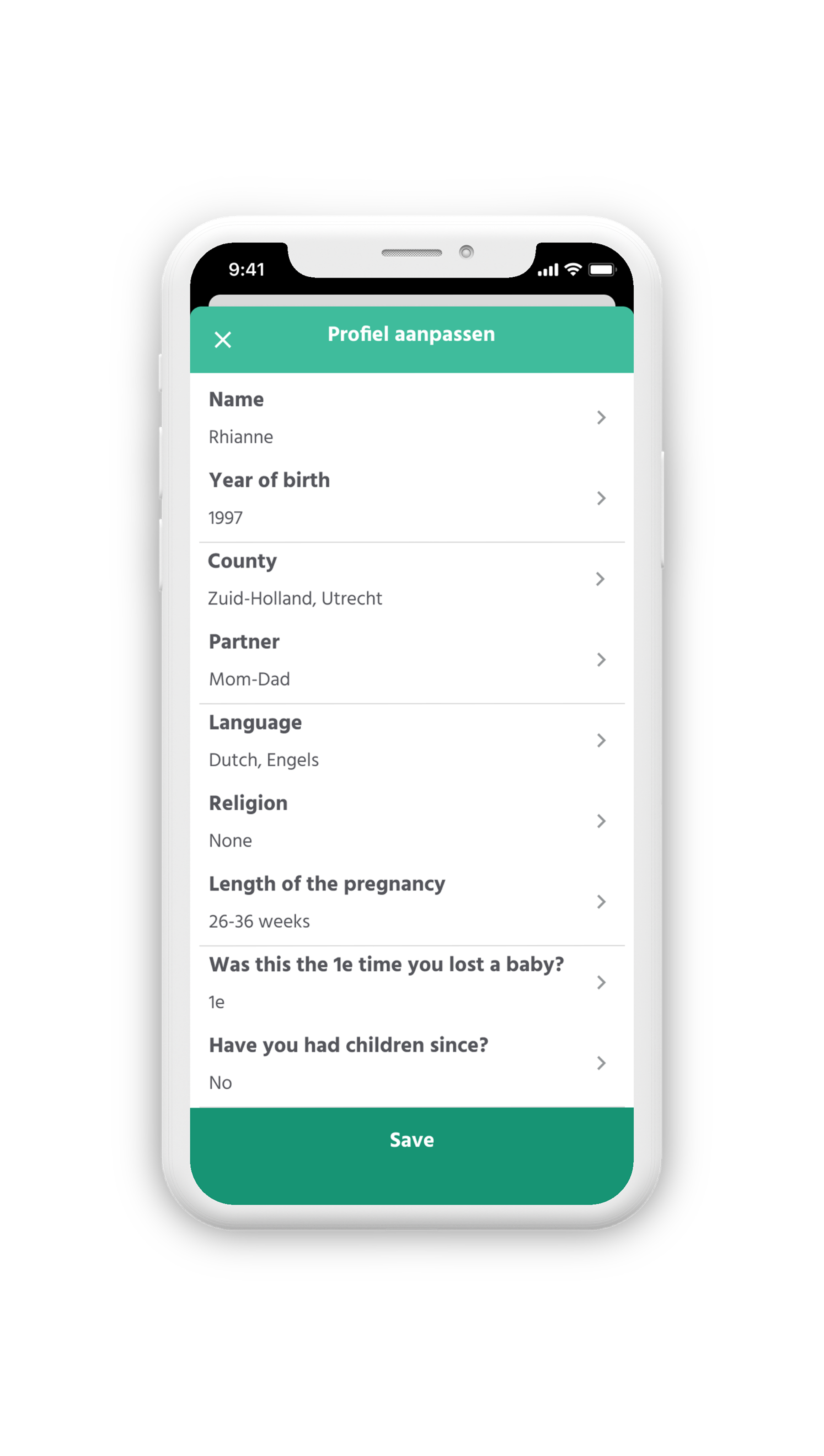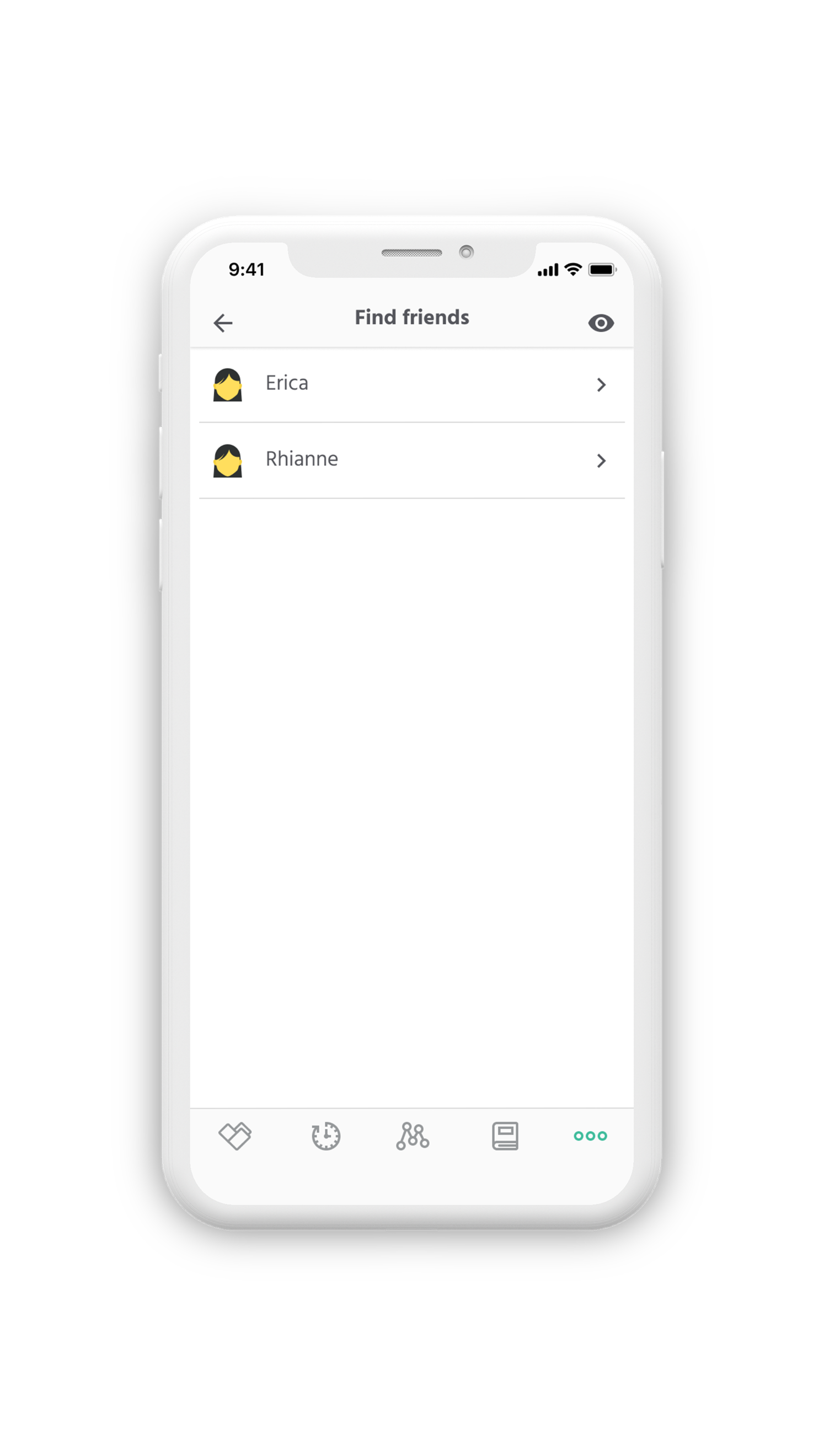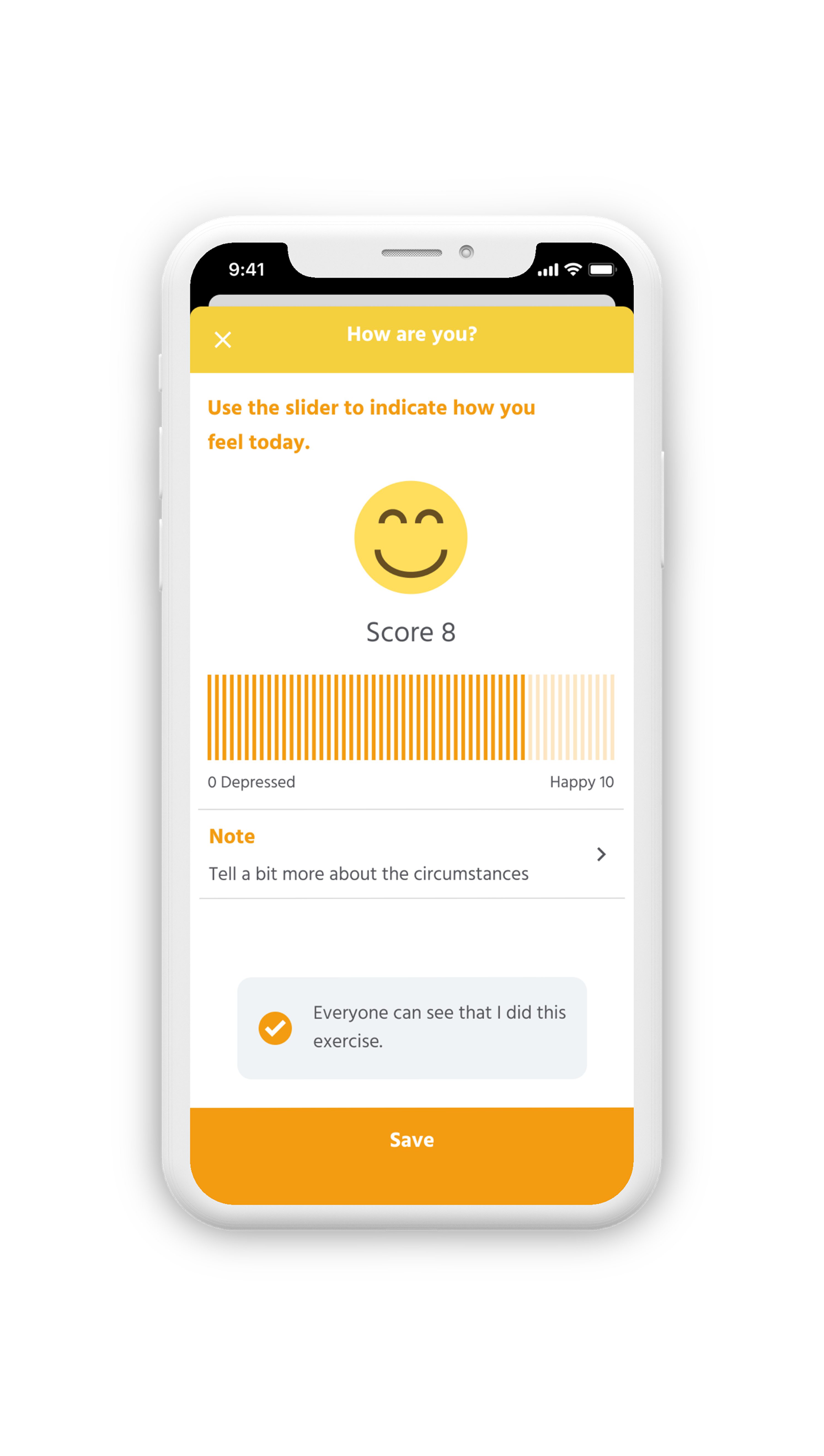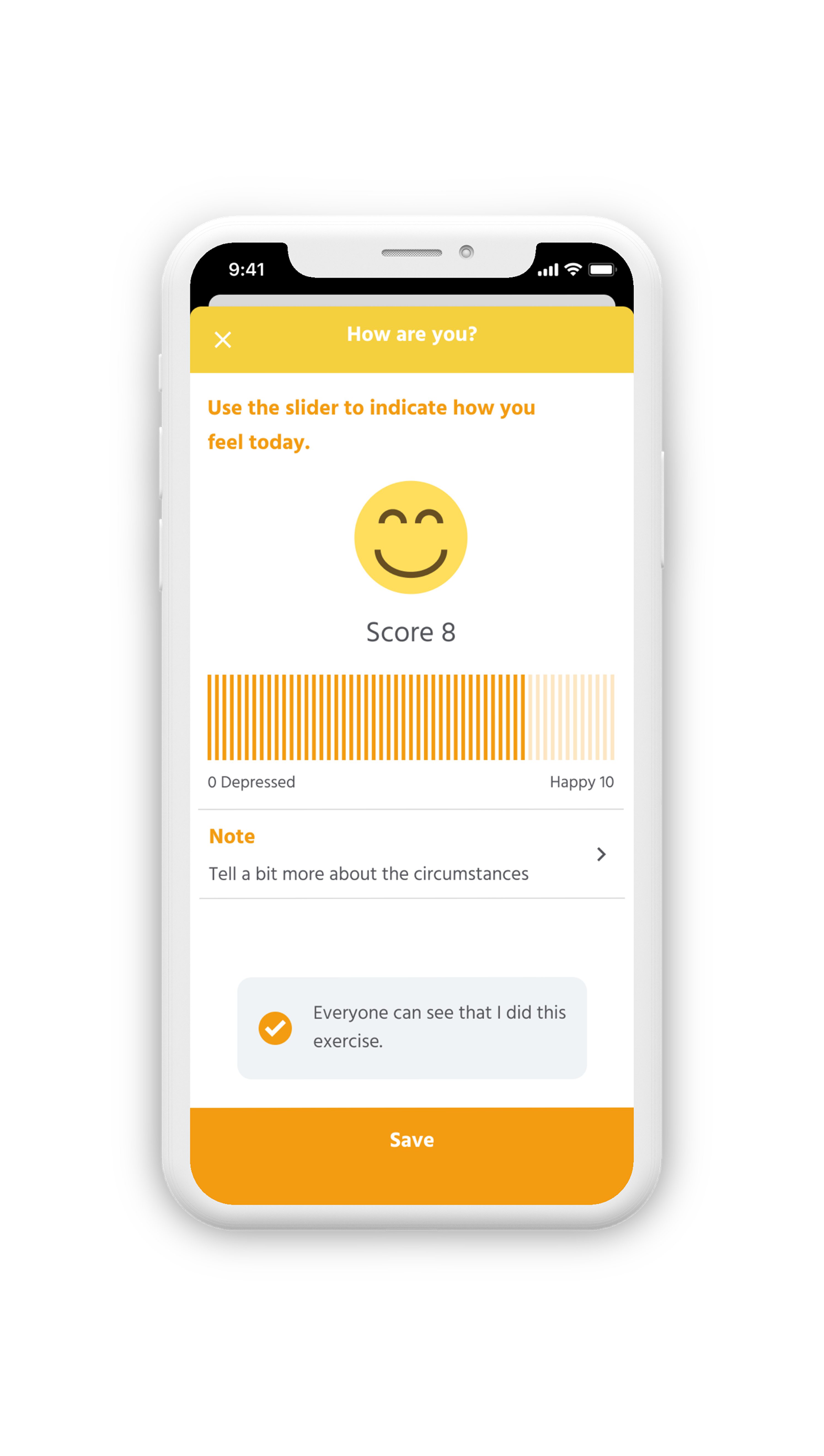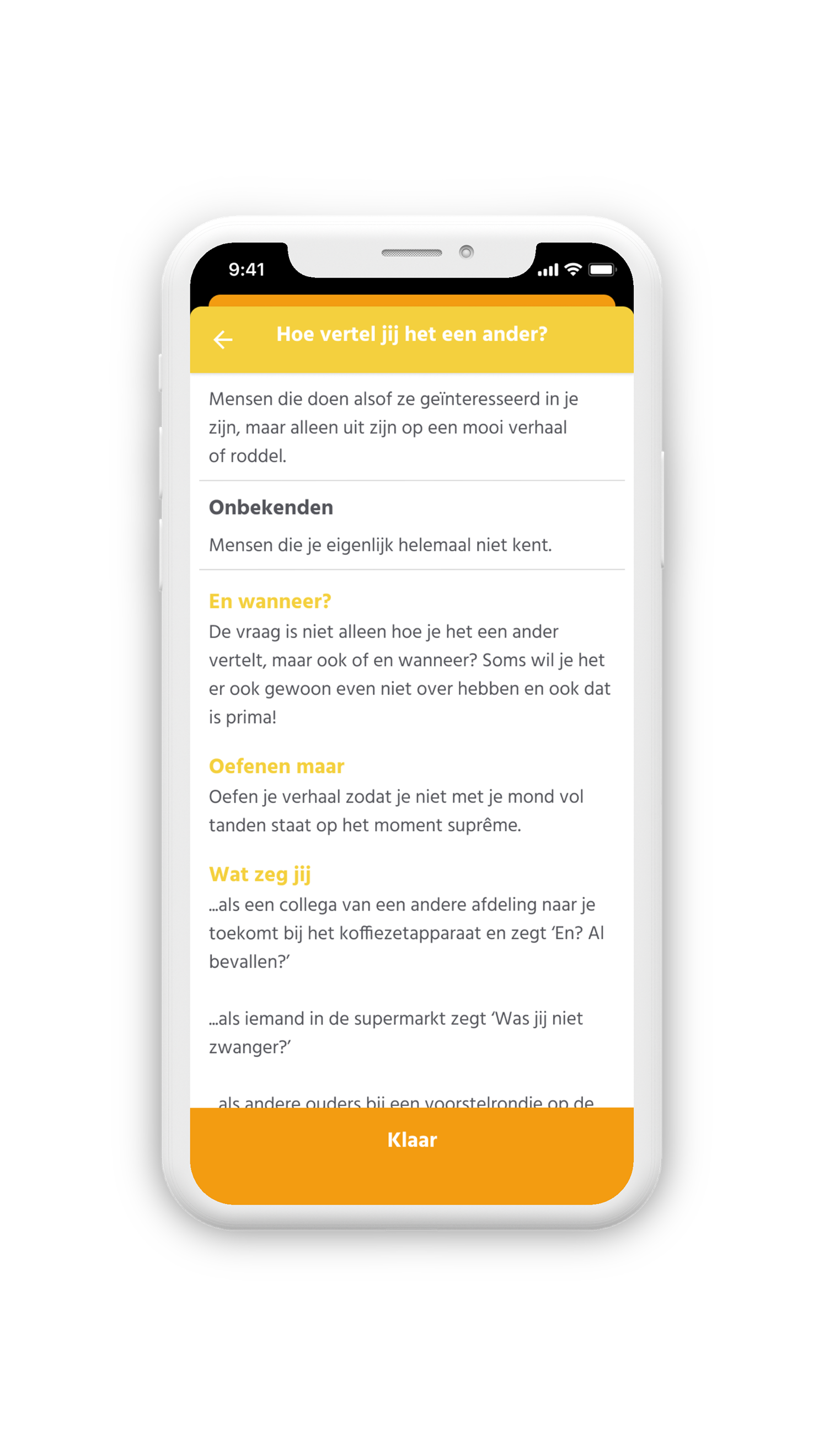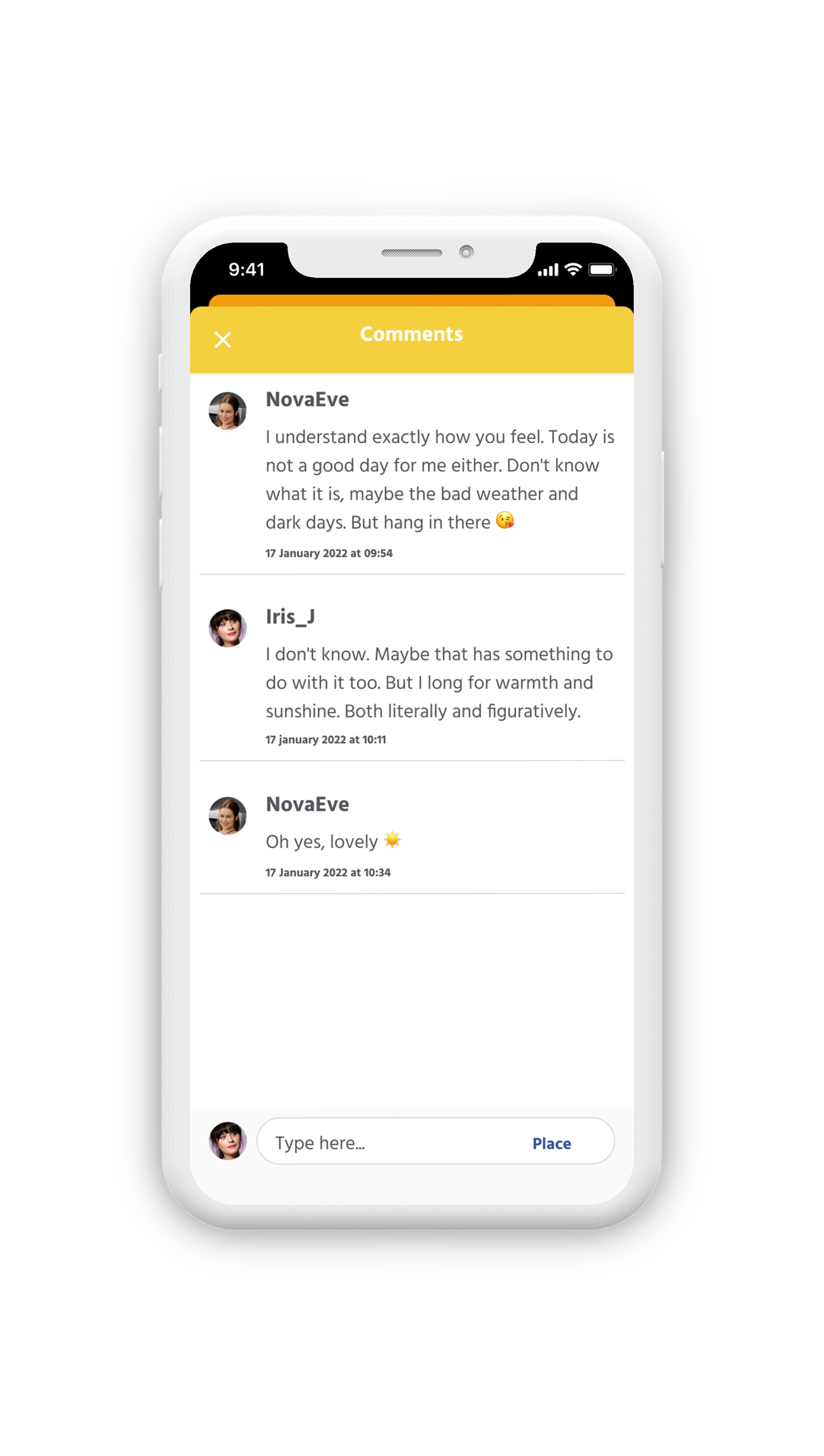 Support each other
You can post a Moodwall message or share experiences of your exercises with chosen peers. You decide each time whether a post or exercise is shared. This is then visible to the people who are listed as "friends" in your overview. Through the home screen, they see that a message has been posted and can respond to it immediately. The intention is that in this way your community offers a listening ear, experiences are shared, and fellow peers support each other where possible.
The content and responses to posts are not moderated.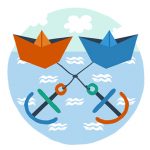 Sometimes I try to casually mention that I have a deceased child, but it's always like dropping a bomb….
'Between the Stars' is a song written and sung by Niña van Dijk. The song is a moving description of her personal experience of losing two sons to premature birth. Please note that the song is in Dutch